All orders over $50 receive free shipping. Shipping delays may occur as we return to full operations. We appreciate your patience!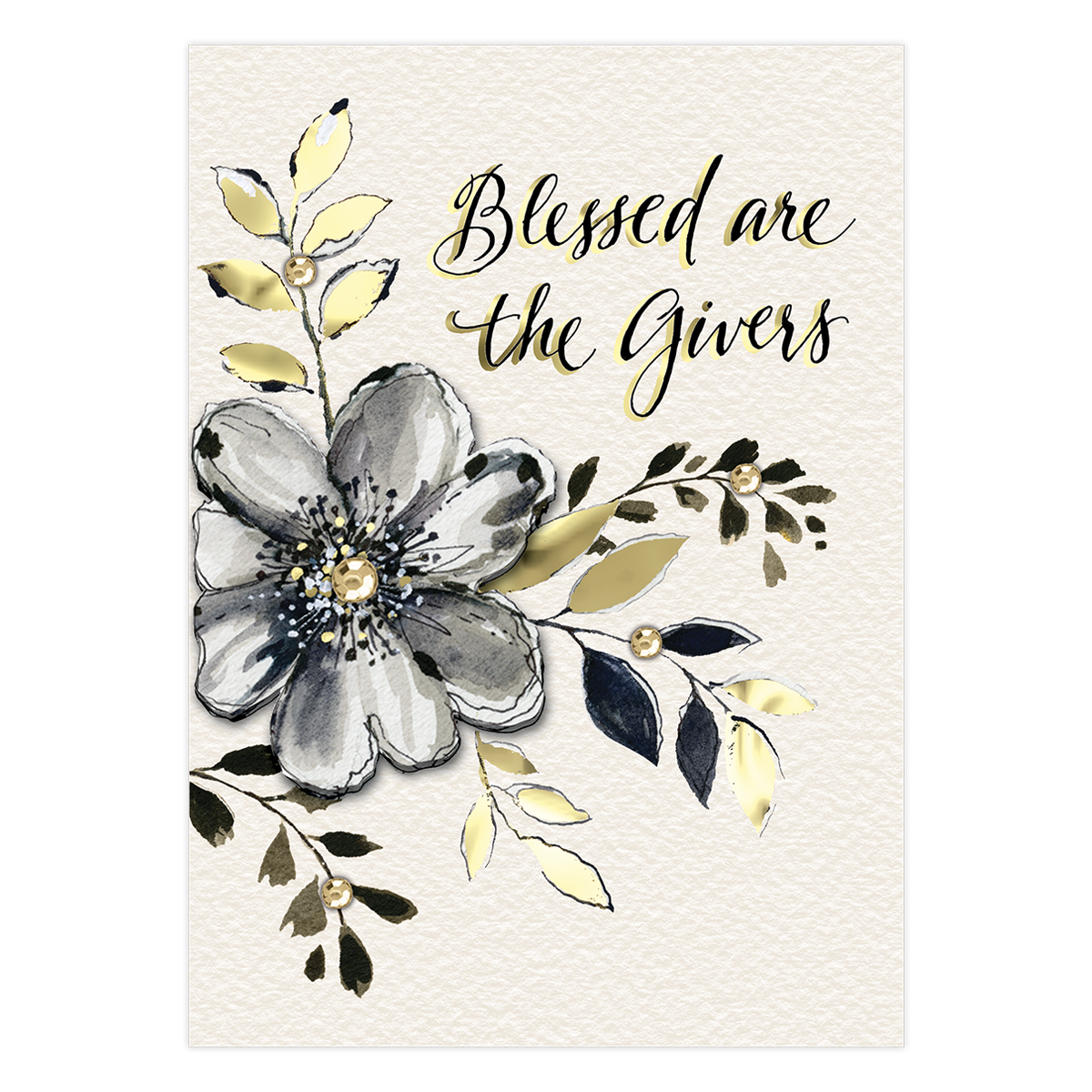 Blessed are the Givers Thank You Card
$5.95
It's never been so easy to make "thank you" look so good. Make it count with this stunning, shimmering card, printed on the highest quality paper stock.
Interior Message: "and Grateful are the Receivers. Thank you for so very much"
Dimensional Card
Embellished with Gems & Gold Foil
Coordinating Envelope
5" x 7"
In stock
SKU : 45081