Take 30% off stationery + desk items until 01/31 no coupon required. All orders over $50 receive free shipping!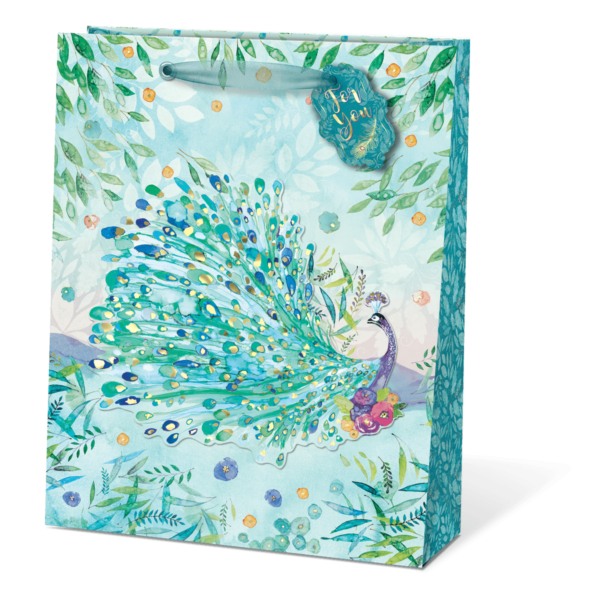 Pagoda Peacock Large Gift Bag
$6.00
Like the noble peacock it portrays, this large gift bag stands tall and majestic among lesser gifts. This design from our Pagoda Peacock collection features a matching gift tag, gems and gold foil details.
Vertical
Tip-Ons and Die-Cut Dimensional Gift Tag
Gold Foil Accents
Size: 12.5" x 15.25" x 5"
In stock
SKU : 45892